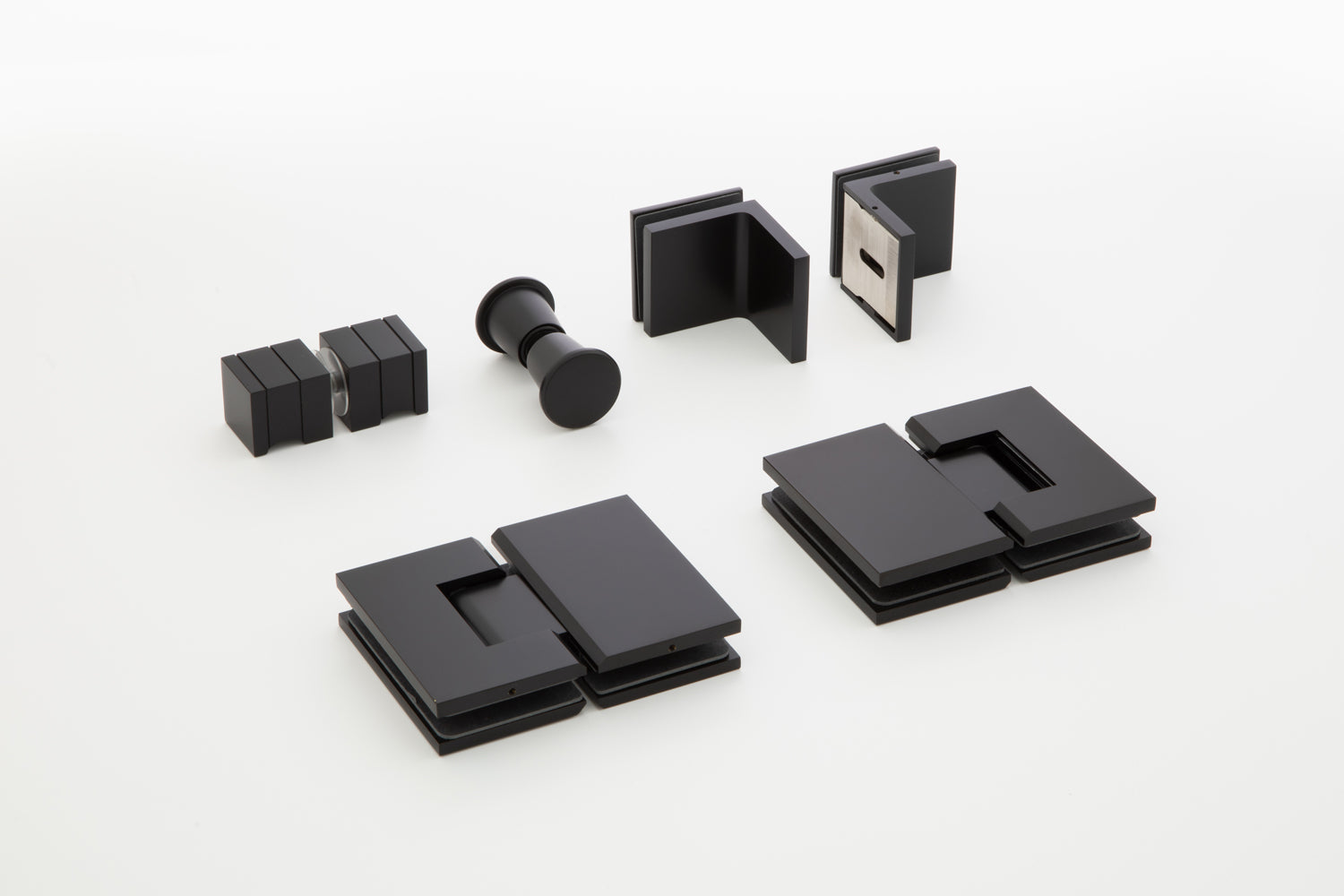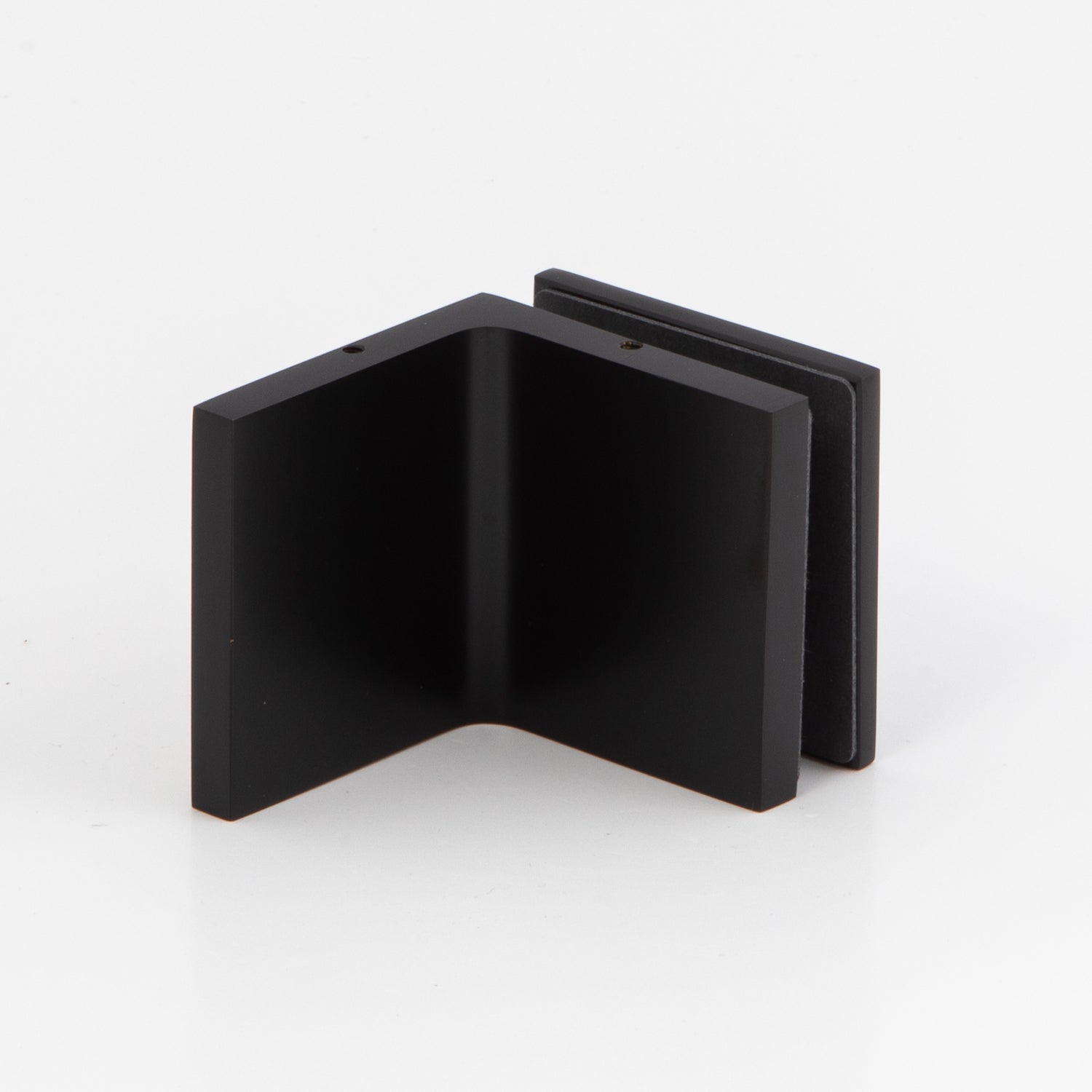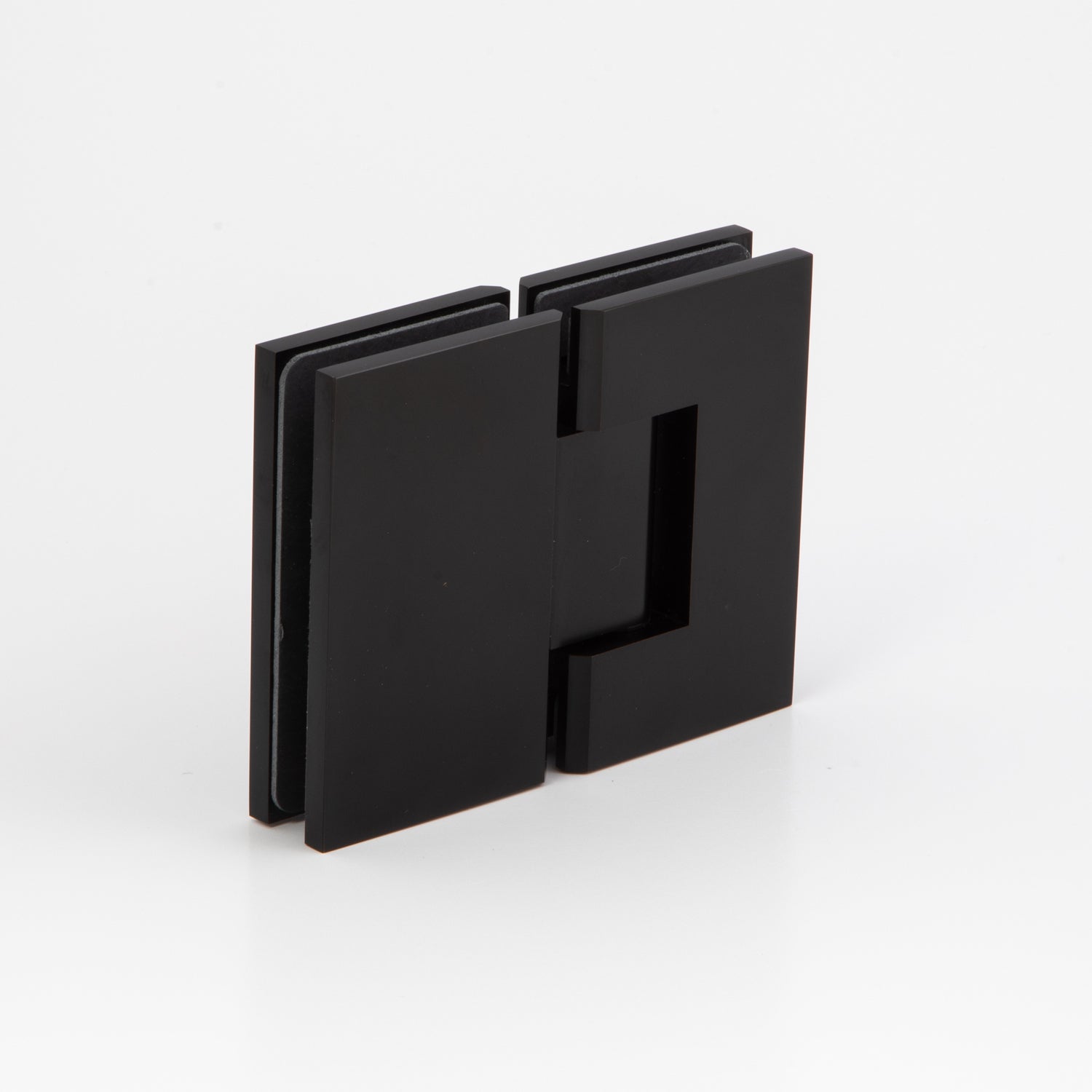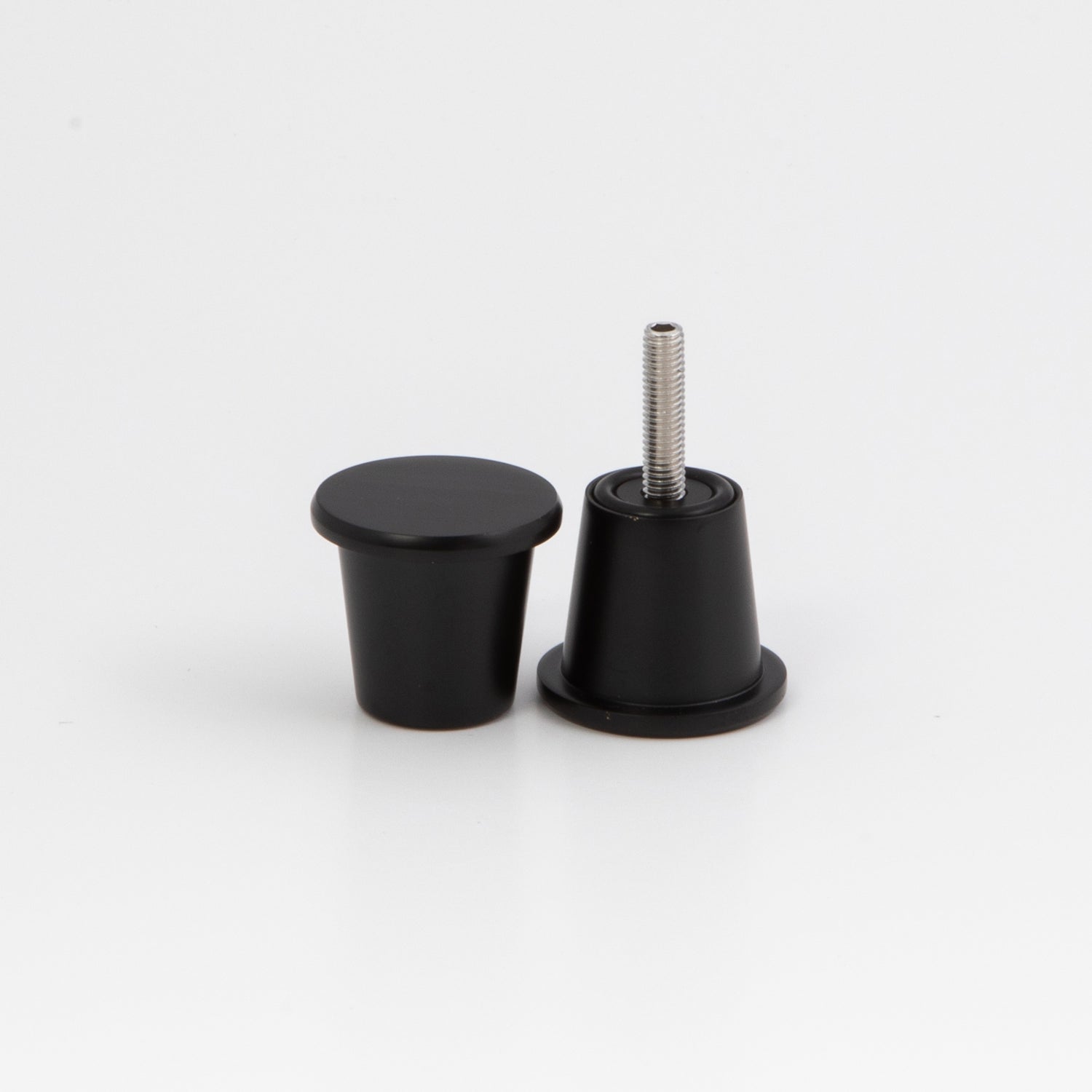 SKU: FSETS-C-MB
Stealth Set Matte Black
---
This set contains: 
2x Stealth Hinges
2x Stealth Brackets
And your choice of:
1x Stealth Round Handle OR
1x Stealth Square Handle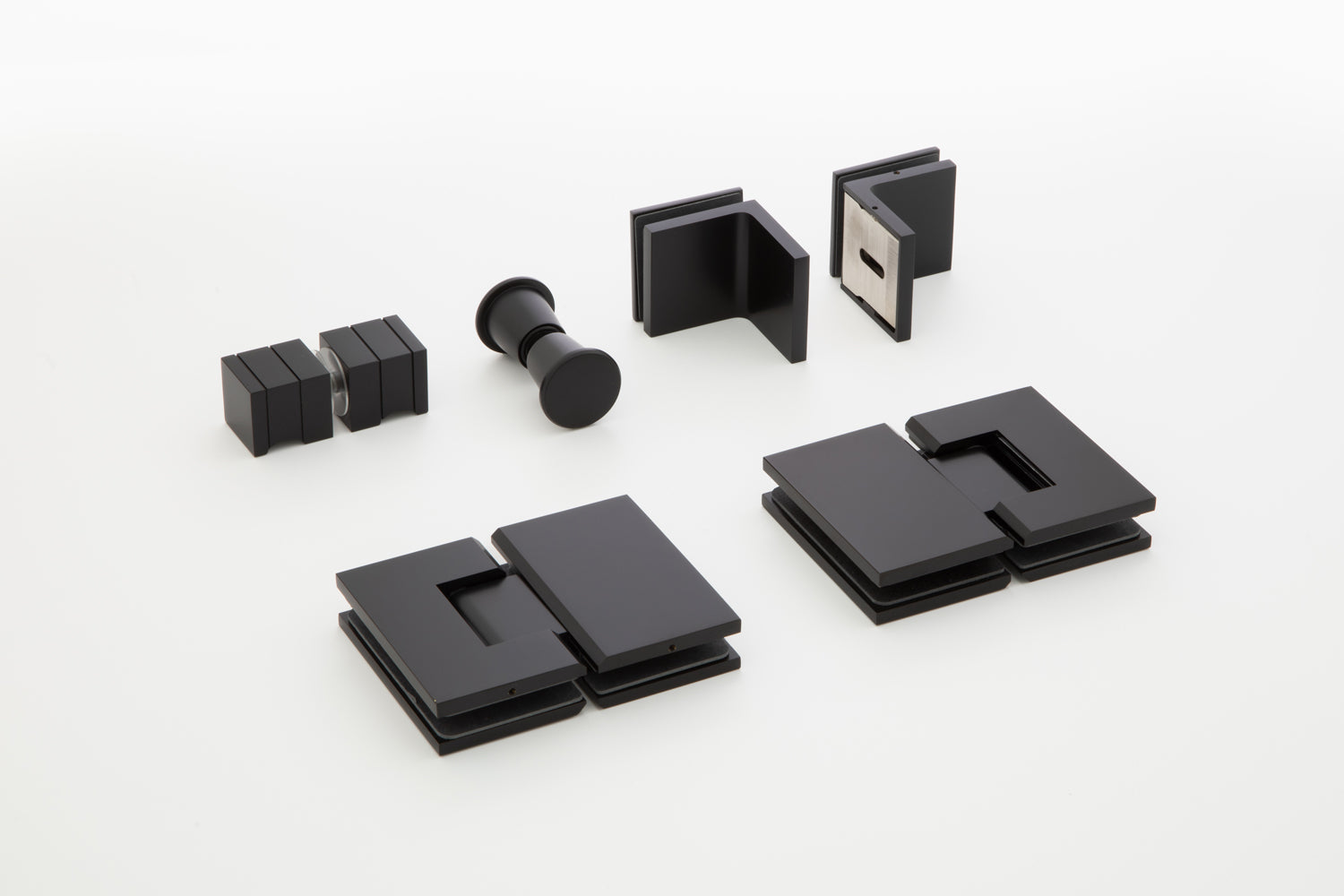 Introducing the Stealth Set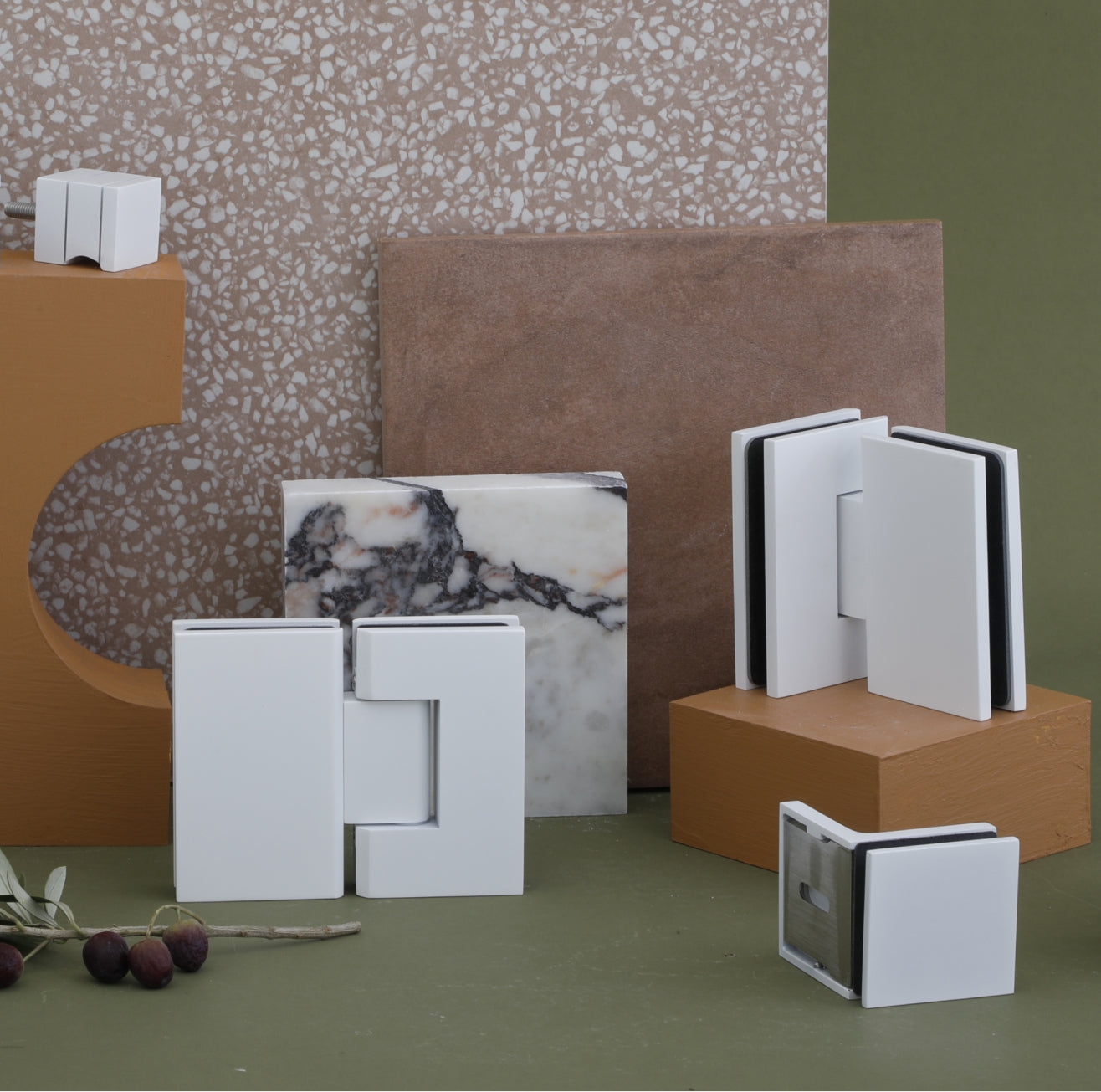 STEALTH is the result of the continuous product development we commit to at Estelle. Consequently we aimed to design, patent and manufacture a modern, industry-first hardware series that conceals all visible fixing screws, inside and out.
Needless to say, we have achieved just that.
The STEALTH series is based off the BOSTON series from Estelle but features a smooth, clean slide-over surface which hides and protects the internal parts.
It's what you can't see.
Prior to the STEALTH series, soap, shampoo and grime would get trapped in the screw heads and cavities. This leaves behind a mess that is difficult to clean. As a result keeping fixtures clean and hygienic was difficult and required accessing tiny spaces with a toothbrush or similar tool to remove debris.
Estelle has used years of expertise and an in-house computer aided design supported by a research and development team to create the STEALTH series as a solution to this problem. 
Unsure which series suits you best?
Refer to our comparison chart to see the differences between the series Estelle offer.